I'd like to make a correction to the New York Times. It reported that following the main rally, a group of demonstrators, one of whom was dressed in an elephant costume, proceeded to 44th Street to protest delegates to the convention waiting to get into Phantom of the Opera.
Well, Old Gray Lady, I have seen elephant suits. I know people who have elephant suits.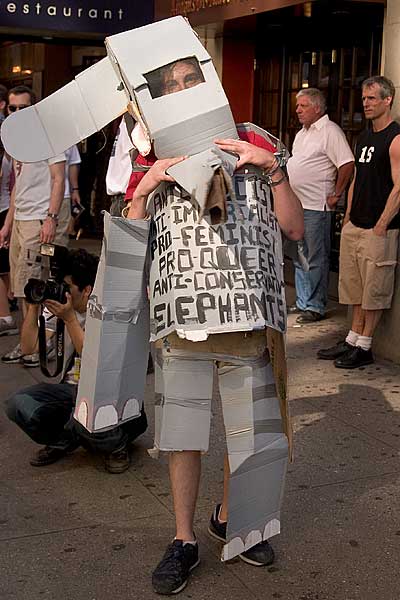 This was no elephant suit.
I'm also not sure it was actually a protest. I think we were concerned that all those yokels thought that Phantom was giving them some sense of high culture. Several demonstrators were shouting out suggestions for other entertainment, should they not want to see that schlock.